Control list with reference values
Optimal dimensions and its' tolerances found in Control lists are determined by SM Contact for the corresponding connection on the step of qualification laboratory tests and FEA simulation (cross-view, pull-force, electrical resistance, galvanic corrosion, CPK match, etc.).
If connected to the Internet, Viso 6.00 automatically downloads all the new Control lists corresponding to the certain customer. Relevant documents are identified by the unique license number that is given to each user.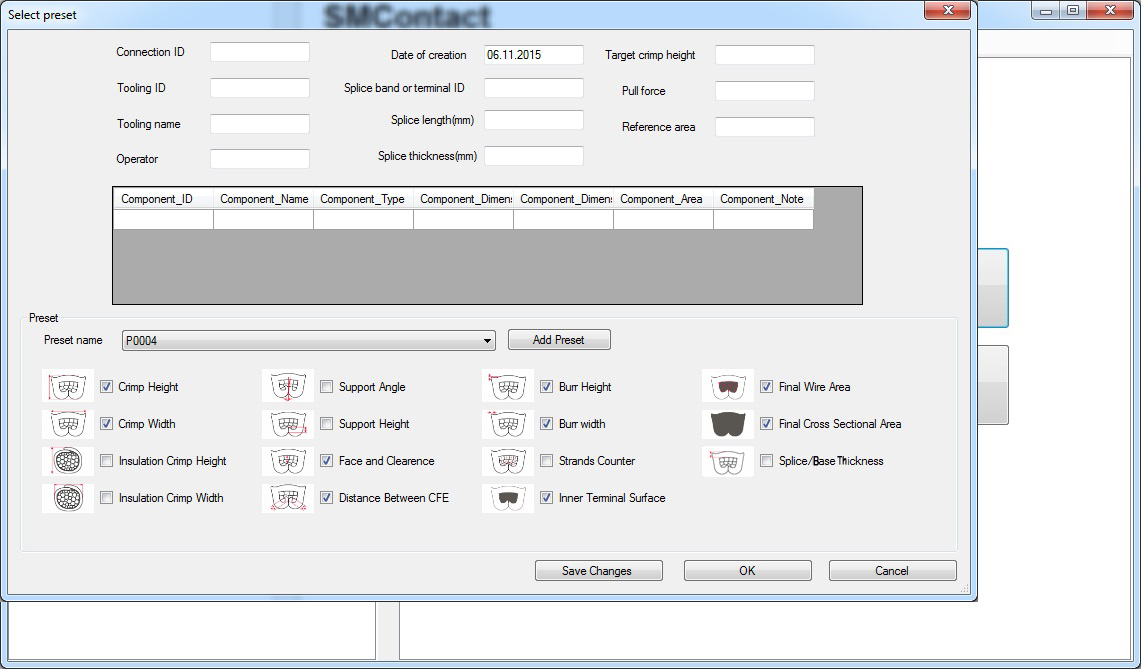 Conformity to individual and industrial standards
Viso 6.00 has 5 pre-stored sets of parameters (presets) which are to be examined during free measurement. There is one preset provided for all the possible parameters measurement and several more corresponding to the most useful industry standards (VW 60330, USCAR 21, TYCO114-18022-10, PSA 9634115099, Renault 36-05-019, SM Contact Norm).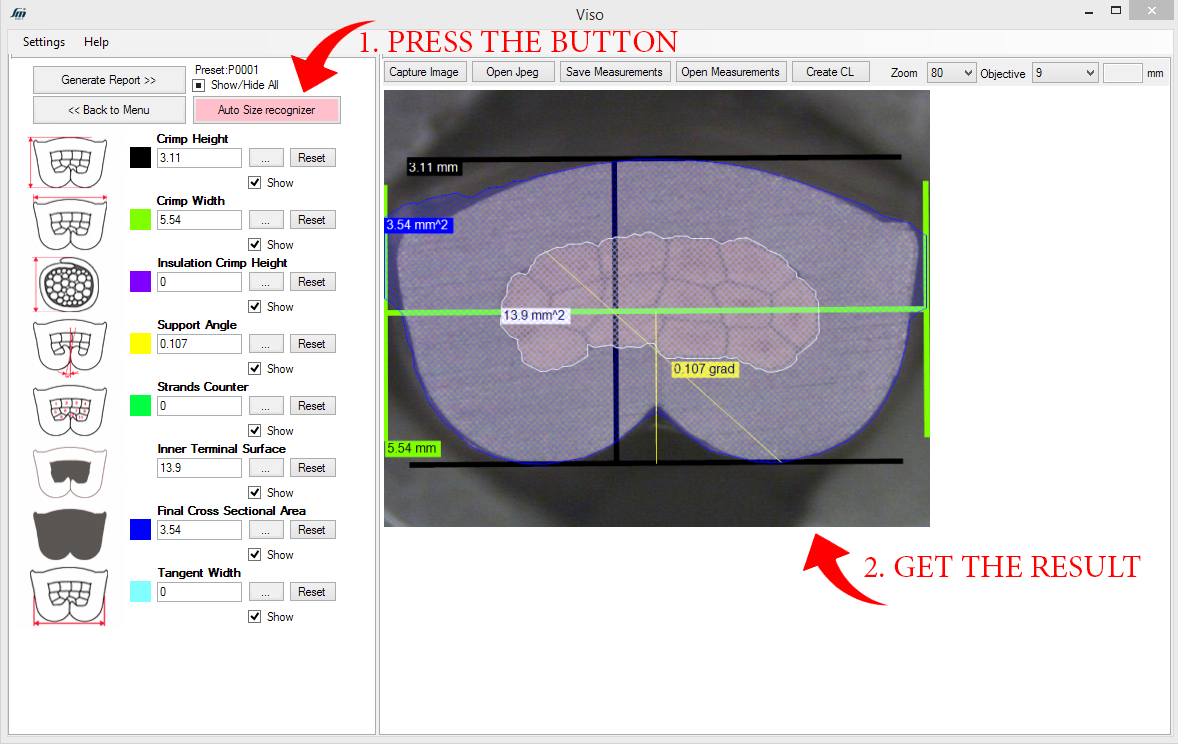 Automatic measurement of splice dimensions and cross section area
It is possible to launch automatic size recognition of the following 5 parameters: crimp height; crimp width; support angle; inner terminal surface; final cross sectional area.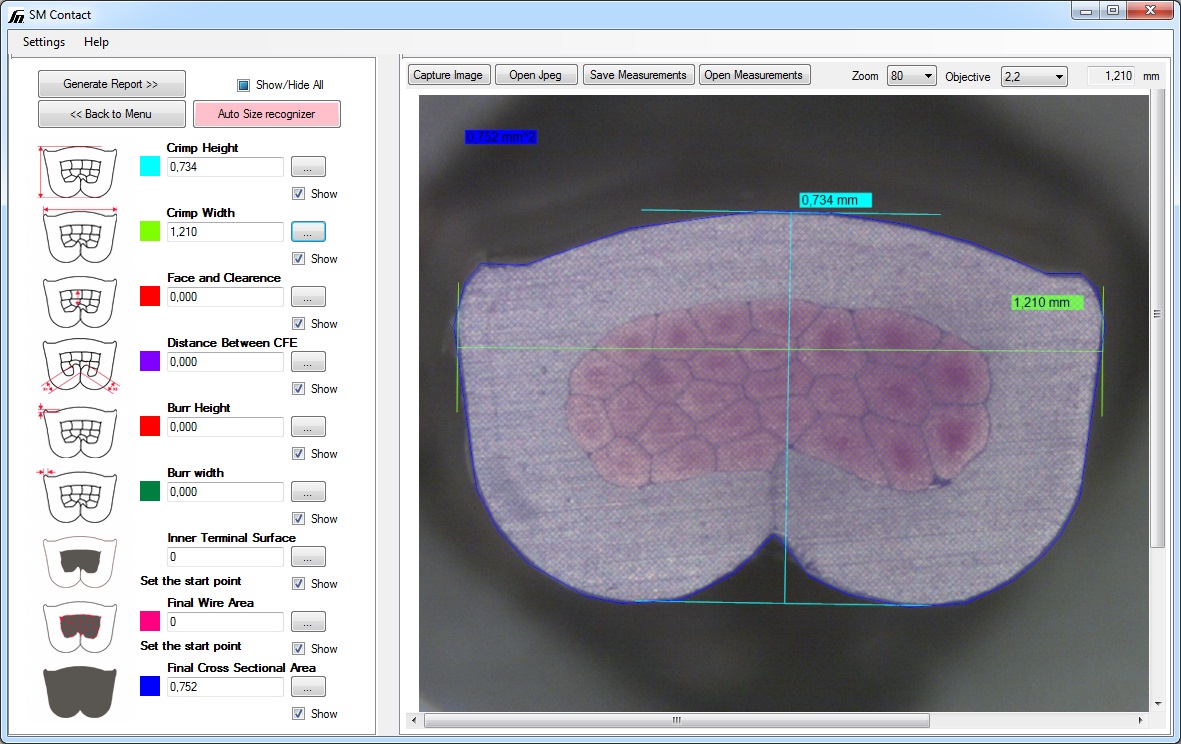 Simple-to-use program with guided procedure
Full Process Control (FPC) Solution
If user's service agreement includes FPC Solution the following quality monitoring and maintenance options are provided along with Viso 6.00 software:
Initial connection qualification and tooling definition (Control list forming);
SM Cloud data storage with private customers' access keeping all connections' information and its update (including Control lists, manuals and CPK reports);
Automatic notification of the supporting engineers in case of values deviation;
Annual re-validation of customer's connections with updating of the Control list and drawing up recommendations for meeting the quality requirements.