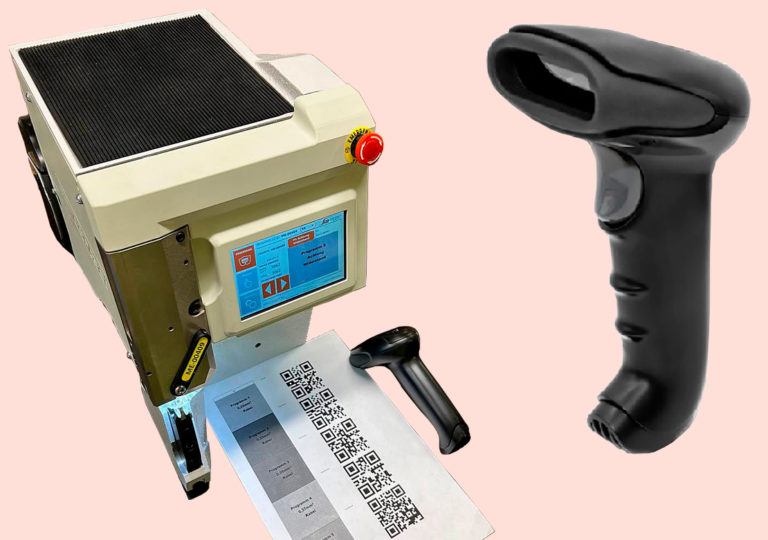 16 Dec
2022
Want to readjust your crimping machine steadily? Use scan code option
Automatic crimp height adjustment when changing product is implemented through a selection on HMI even in the basic SM Crimp V8. Unlike manual tuning, this process became easy and fast. But with the new option of QR- and barcode reading it is secured against sudden errors of the operator and provides control of changeovers for different connections.
Connect look-alike components? Does quality matter?
We recommend to use the code scanning option when needed to switch quickly between very similar components during splice crimping. It's also useful in case of an inexperienced operator. This add-on will give you fail-safe performance and correct connection statistics.
E.g. look-alike wires:
Ø 0.25 mm2

128 strands
Ø 0.22 mm2

7 strands
How it works..
To start splice crimping, an operator just reads the QR- or barcode assigned to the certain connection via the wireless laser scanner. Then the connection is selected among the previously entered into the machine data and the crimp height is automatically adjusted. The image that appears finally on the screen, can contain any information about the connection such as its photo, wire section area, crimp height and width.
Сode marking can be placed on the boxes with components.
The option of QR- and barcodes scanning is available for the full range of SM Crimp machines.
Please contact our Project Team for details: smcontact@smcontact.eu, +34 919490803
Category: Splice crimping