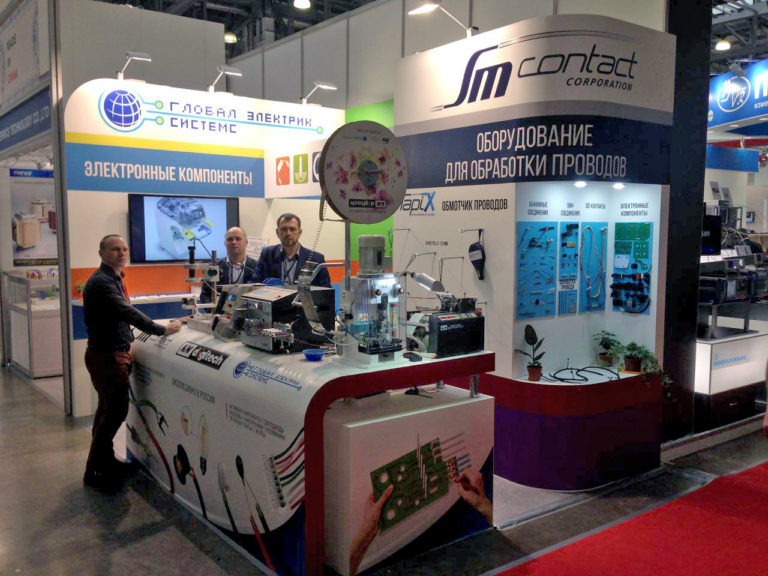 25 Apr
2017
Stand B603 – SM Contact at ElectronTechExpo, Moscow
SM Contact Engineering explores Russian market! Together with Global Electric System we are waiting exactly for you in International exhibition centre Crocus Expo, Moscow from 25 till 27 of April. Don't miss it: hall 4, pavilion 1, stand B603!
We are going to duplicate the success of previous exhibition and bring the same equipment set: cutting & stripping machine by KM digitech, SM Crimp 2000, micrograph laboratory SKP 4000 and wire harness taper TapiX.
There are dozens of reasons to register on the website, get free ticket and visit us:
• You need to connect wire and PCB?
• To mount the contact pins into the plastic connector?
• You have non-standard components and don't know how to assembly them?
• Soldering doesn't grant stable quality and high production volumes?
• Maybe your connection's quality doesn't match industry standards and you cannot find the reason?
• Or you need certified electronic components?
Сохранить
Category: Social