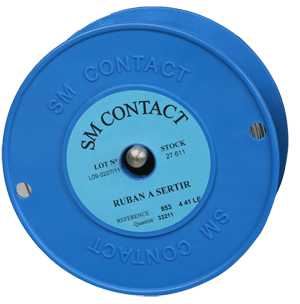 Splice band
Splice band is defined according to the type of application and environment temperature range: splice band type and material (brass, brass with tin coating, chrome-nickel, chrome-nickel with tin coating, stainless steel), thickness (0.2 – 0.53 mm), length (1.5, 2, 3, 4, 6, 7 mm), and height.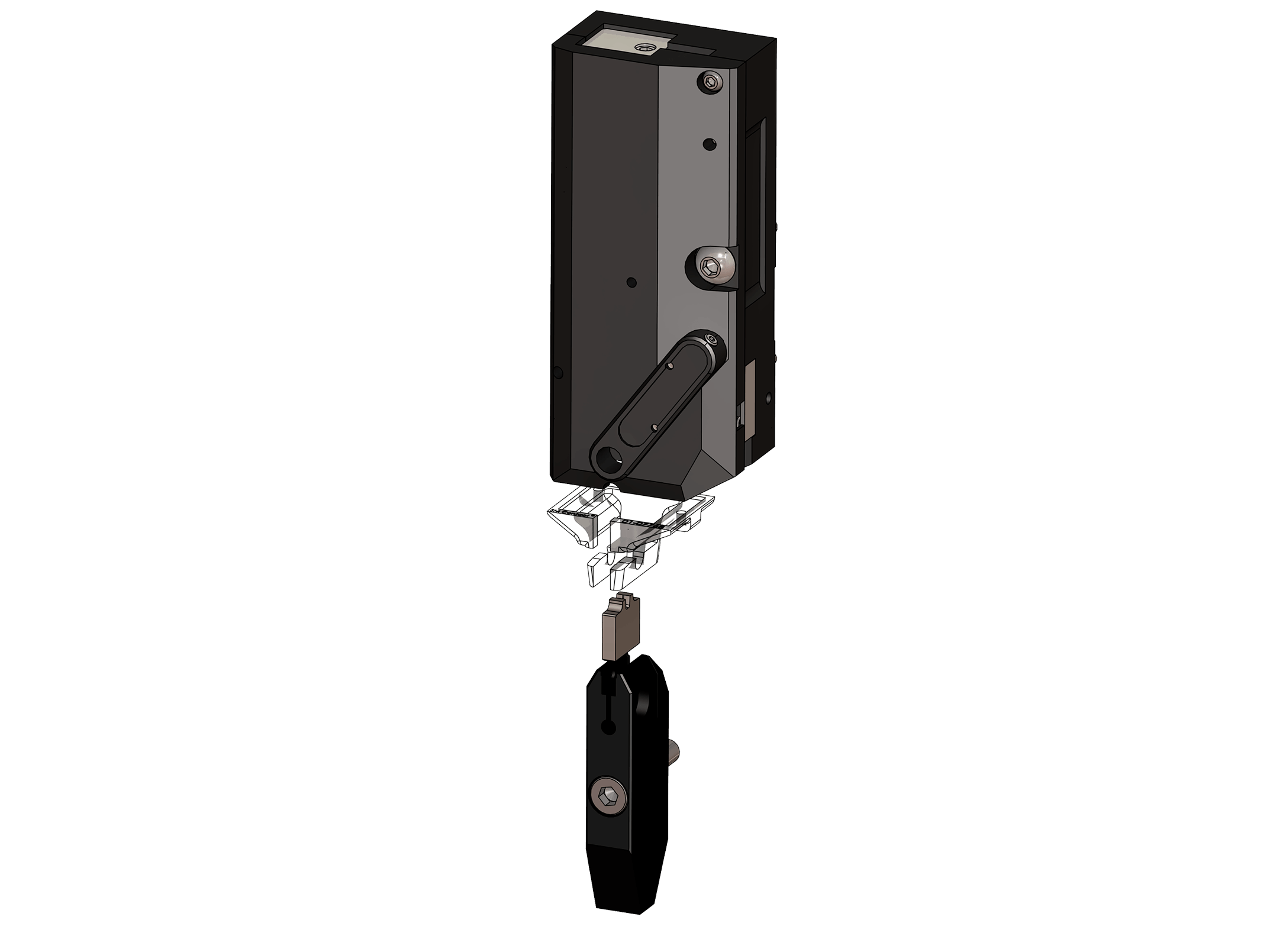 Crimping tooling set
Tooling set includes clincher, anvil, punch, punch guide, and cutting block.
Such parameters as clincher type, clincher size, and punch tip shape are customized for the application.
Inclined clincher surface and smooth cutting surface guarantees efficient operation.
Integrated memory keeps application parameters, recommended settings and spare parts list.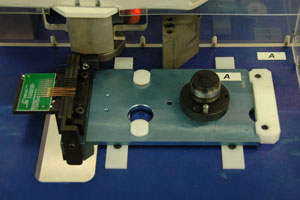 Automatic fixture
Allows accurate positioning of the components being adapted to its quantity, shape and size. Fine adjustment of the height position of components. Fixture moves between loading and work area automatically with servomotor.

Automatic manipulators
Automatic manipulators transfer components in three axes from one unit to another to provide straitening, cutting, stripping, twisting, splice crimping and unloading.
Each manipulator is customized to fit application. It prevents damage and guarantees precise and safe operation.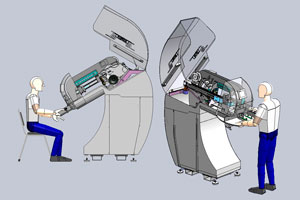 Sitting and standing position of operator
Electrical setting of machine height allows sitting and standing position of operator. Ensures a comfortable way of working for the operator (from 850 to 1050 mm).

Safety cover
Polycarbonate cap covers work zone of SCS, dividing it from the loading area. It provides operator`s safety and allows loading of components while the previous connection is being processed.

Final products container
Container for operator to collect proper parts fast.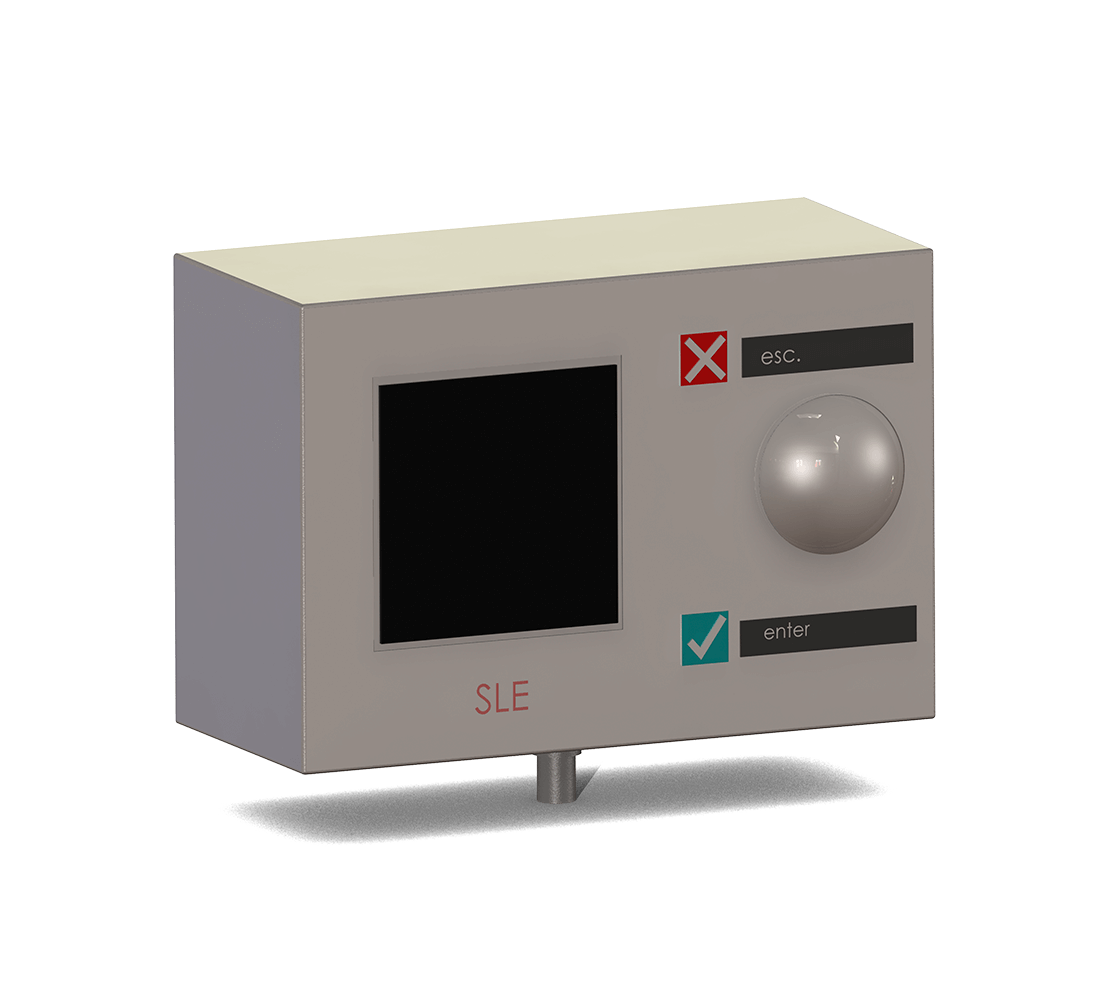 Crimp Force Monitor (CFM)
CFM captures force-time curve and detects any deviation from the quality tolerances. System works with many types of splicing and crimping machines and suites well to any application requiring inline monitoring of forces.
The reference curve of CFM corresponds to crimping force, but in fact it can reflect such quality deviations as: missing wire strands, inaccurate components positioning or crimp height, insufficient insulation strip length, insulation in the splice area, etc.
CFM also allows to adjust automatic cutting and/or rejection of defective items.
Straightening, cutting, twisted and stripping station
Wires straightening is proceed by combing.
Cutting unit cuts the wires after splice crimping in order to get wires of a same length. It suits wires of up to 1,5 mm2 diameter.
Stripping length (until 7 mm) and knives penetration into insulation is set by micrometer. Waste removal in cutting and stripping area is performed by a vacuum cleaner.
Movements of all the stations are driven by a step motor.
POKA YOKE
Allows controlling utilization of NG/NOK components. If CFM detects quality deviation and estimates connection as NG/NOK, then machine stops operation and waits until NG/NOK component is placed to POKA YOKE bin.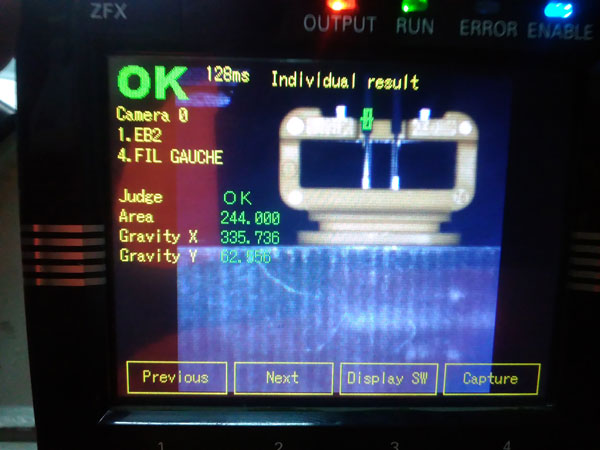 Camera quality control
According to the selected program, high/low definition camera takes picture and controls components` position, color and stripping length. High or low definition is selected depending on size of components.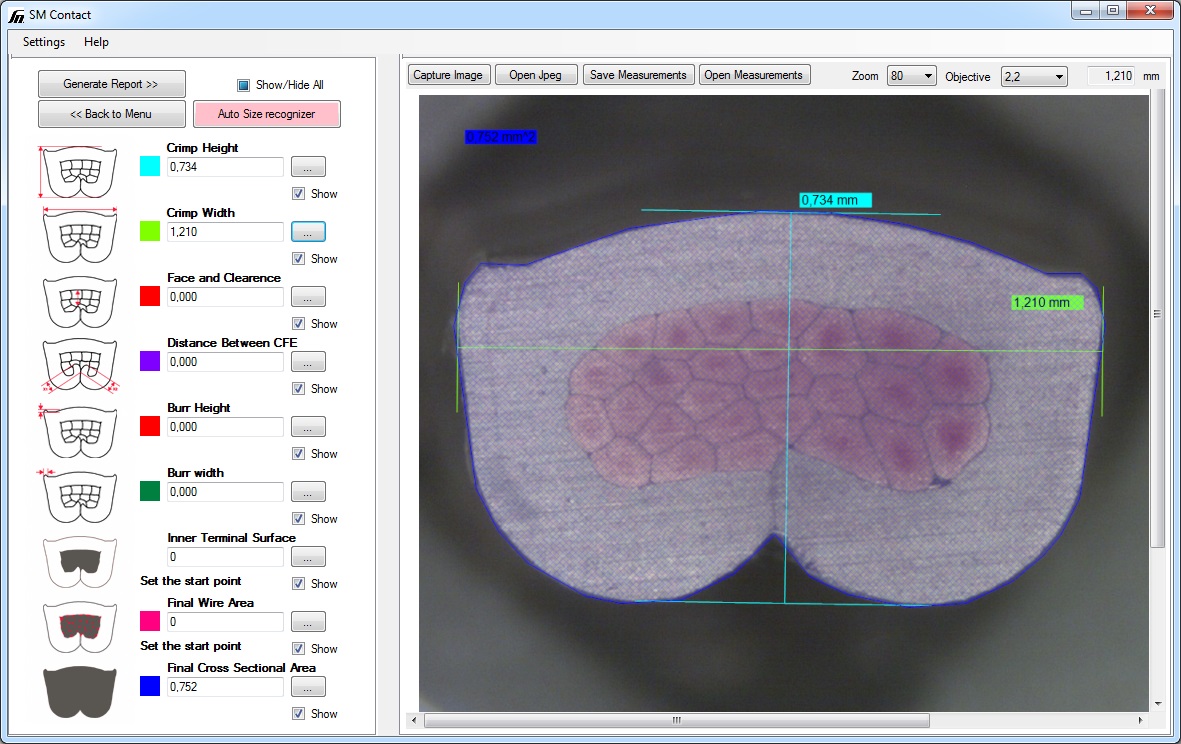 Quality control equipment
Laboratory equipment allows to control whether the splice quality matches industry norms or any other special requirements. Check our micrograph laboratories, pull force and crimp height control tools, as well as specialized measurement software.