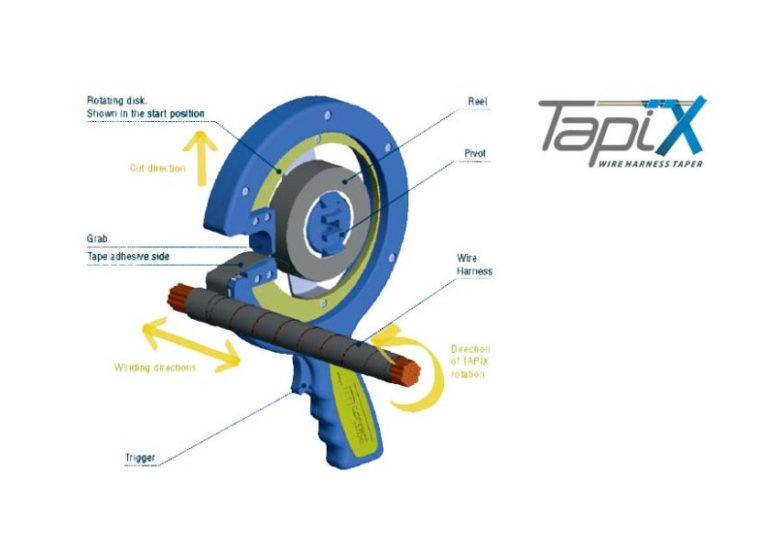 13 Apr
2022
How to speed up wire harness wrapping with TapiX
Taping tool TapiX by SM Contact is designed for wrapping wires with electrical tape manually with higher productivity. It substitutes hand winding and ensures significantly faster, convenient and qualitative insulation.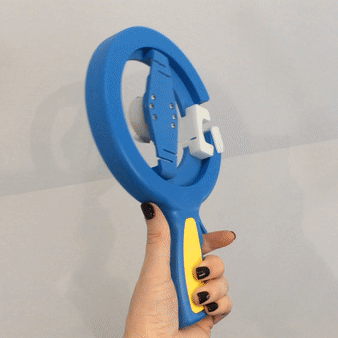 Wire harnesses are commonly used in the electronic and automotive industries, in equipment manufacturing field, as well as household appliances. Some modern vehicles contain close to 40 different harnesses, comprised of roughly 700 connectors and over 3000 wires.
Advantages of bundling multiple wires and cables into a harness:
– Protects from vibration and abrasion, moisture and heat, and chemicals (as against, for example, the cable tie);
– Increasing tensile and impact strength;
– Optimizes the use of space;
– Reduces the risk of short-circuits;
– It takes less time to install harnesses than several individual wires.

Manual taping tool TapiX can be applied
on the assembly board as well as for spot taping process. It replaces wrapping by hand, when a harness assembler twirls the tape roll around a bundle of wires or even transfers it from hand to hand.
TapiX 'works' several-fold faster with consistent results, besides the process is convenient and not physically demanding.
How TapiX works
TapiX resembles a ping-pong racket in shape and size. Operator loads the tool with tape, inserts the harness into the center and then simply moves the 'racket' in an up-and-down circular ergonomic motion. This requires some skills, which are quickly acquired with practice.
| | | | |
| --- | --- | --- | --- |
| | | | |
| 1, Reel installation | 2, Fixing tape & wires | 3, Moving alongharness axiswith rotary motion | 4, Tape cutting |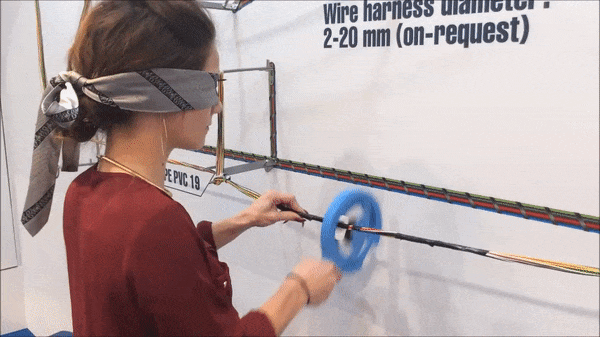 Characteristics & requirements:
– wire harness diameter 3-23 mm;
– tape PVC 15 / PVC 19 (wide range of automotive and industrial adhesive tapes);
– tape core diameter 38 mm, max outer diameter 90 mm;
– recommended distance between harness and work table 130 mm.
By using the TapiX tool, you benefit from the following:
– high reproducible quality: consistent tape tension and ergonomic hand motion lead to a uniform loops slope and wrinkle-free surface; tape is overlapped with a consistent, equally spaced pitch;
– fast wrapping of wiring harnesses: higher rotational speed with continuous hand movement, and integrated cutting blade ;
– incredibly easy to handle, light weight (only 350 g), with fewer repetitive motion injuries than hand wiring.

Cost-effective and easy to service
Hand taping is incomparably cheaper than using of (semi)automatic tabletop machines. Not being a technically sophisticated device, it doesn't require any special servicing. All you need is standard electrical tape and change of the blade about every six months with heavy regular use.

Options
– handle engraving: company logo, user name, text in Braille;
– customized printing: any image at the customer's preference can be printed on the TapiX surface on both sides.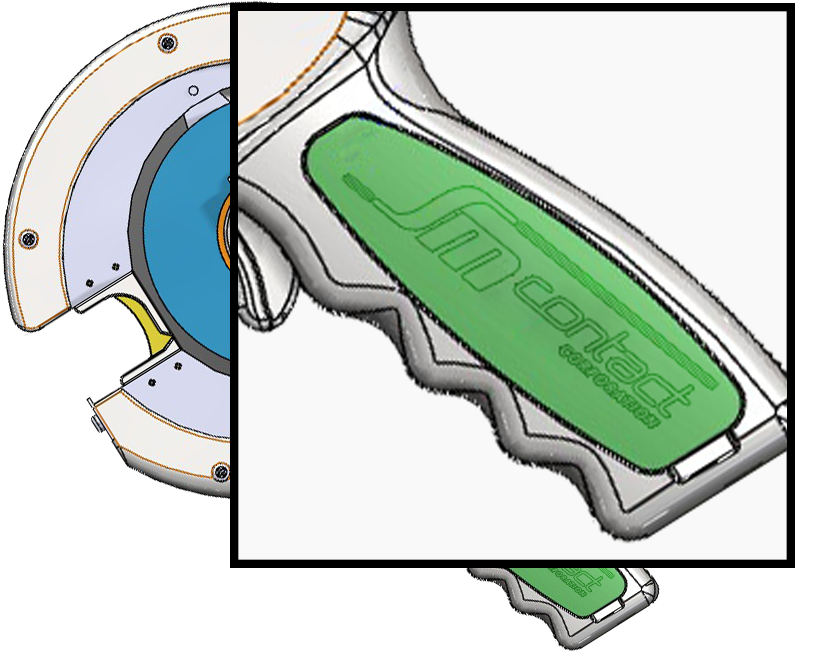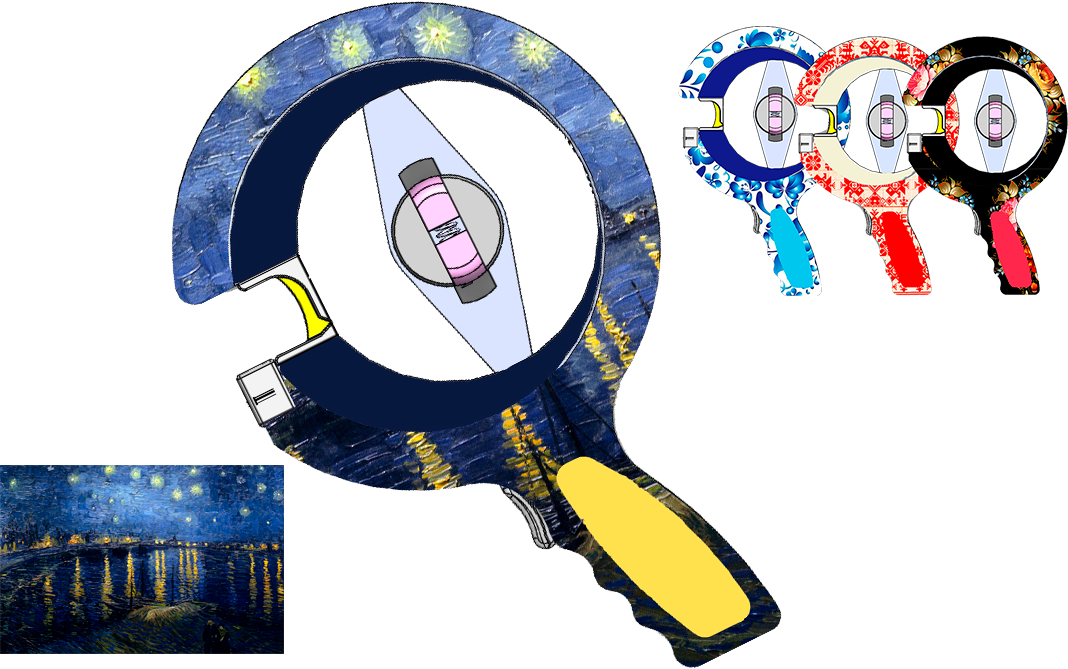 Please send requests to SM Contact team smcontact@smcontact.eu
Category: Uncategorized