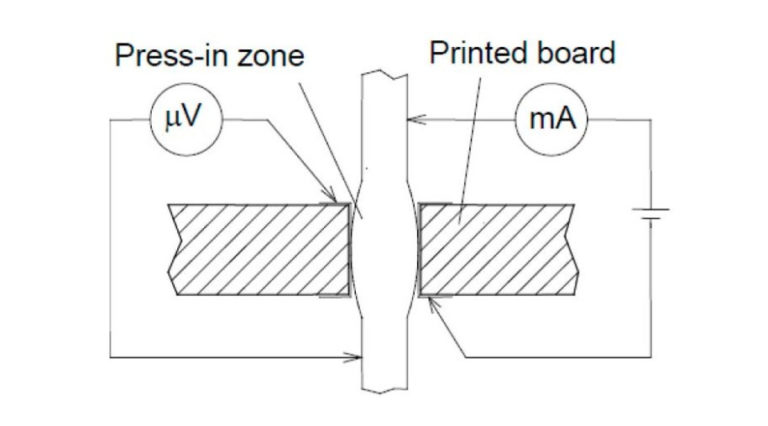 23 Mar
2022
0.4×0.5 mm Press-fit pins – saving space and money solution for lighting electronics and more
Over the past 10 years, 0.4×0.5 mm press-fit pin has become one of the most in-demand products in SM Contact portfolio. The company supplies around 100 million pins of this type per year. This small eye-of-the-needle (EON) terminal is in wide demand in the automotive industry, especially in lighting electronics, because it's cost-effective and space-saving. It is designed to replace soldered parts on printed circuit boards (PCB) and connectors.


Advantages of 0.4×0.5 mm press-fit pins:
– qualified in accordance with IEC 60352-5, Press-in connections (report available on request);
It proved to have required contact resistance (< 0.5 mΩ), no cracks, acceptable deformations and resistance to rapid temperature changes and climate sequences.
– small size of the pin affects the price downwards;
0.4×0.5 mm Press-fit pin's reduced cost is based on its manufacturing process. It is a drawn-wire product with no-waste of raw material, and offers a high level of customization without non-returnable investment of any kind.
– suitable for Nano MQS connector family;
– small pin size and distance between inserted pins allows for use in compact spaces, which is very important in the automotive industry.
Characteristics and requirements:
– press-in force – less than 60 N, average 42 N;
– push-out force – more than 50 N, average 73 N;
– recommended PCB hole for insertion – Ø 0.6 mm;
– hole pitch 1.6 mm (compare with standard 0.6 mm pin pitch in 2/2.5 mm) – can be wider on request;
– pin material CuNiSi – K55, hardened copper alloy with excellent spring properties and good corrosion resistance. It combines medium electrical conductivity with high strength and good relaxation behaviour.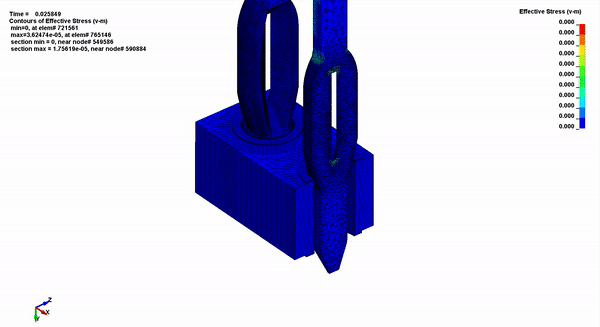 End-to-end supply
Pins are supplied in plastic reels in end-to-end format. Reels are compact (Ø 800 mm), easy to change and rechargeable. Each contains approximately 200 000 pins. End-to-end format means you don't have to waste extra material.
Pin insertion equipment
Assembly of 0.4×0.5 mm press-fit terminals to PCB can be efficiently accomplished with SM Contact insertion equipment and a custom-designed insertion head. Pininsert machines can feed, cut and insert a single pin in full automatic mode, with a tack time around up to 0.3 sec per pin.
| | |
| --- | --- |
| Pininsert 2100 and Pininsert 2100 XL | Pininsert 3200 |
| Semi-automatic pin insertion into the PCB. Stand-alone or inline machine for small and medium production volumes (up to 3 600 pins per hour). | Conveyor version of high-volume semi-automatic pin insertion into PCB. |
| | |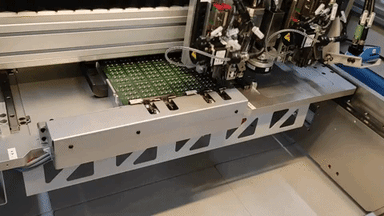 Pin bending
0.4×0.5 mm press-fit pins offer various ways to process shape modifications as necessary. It's possible to perform electrical connections at 90 degrees in order to optimise spaces. Bending module can be:
– stand-alone or integrated into the machine,
– with conveyor or manual loading of PCB.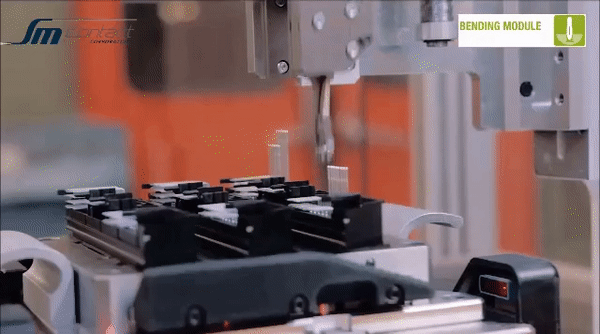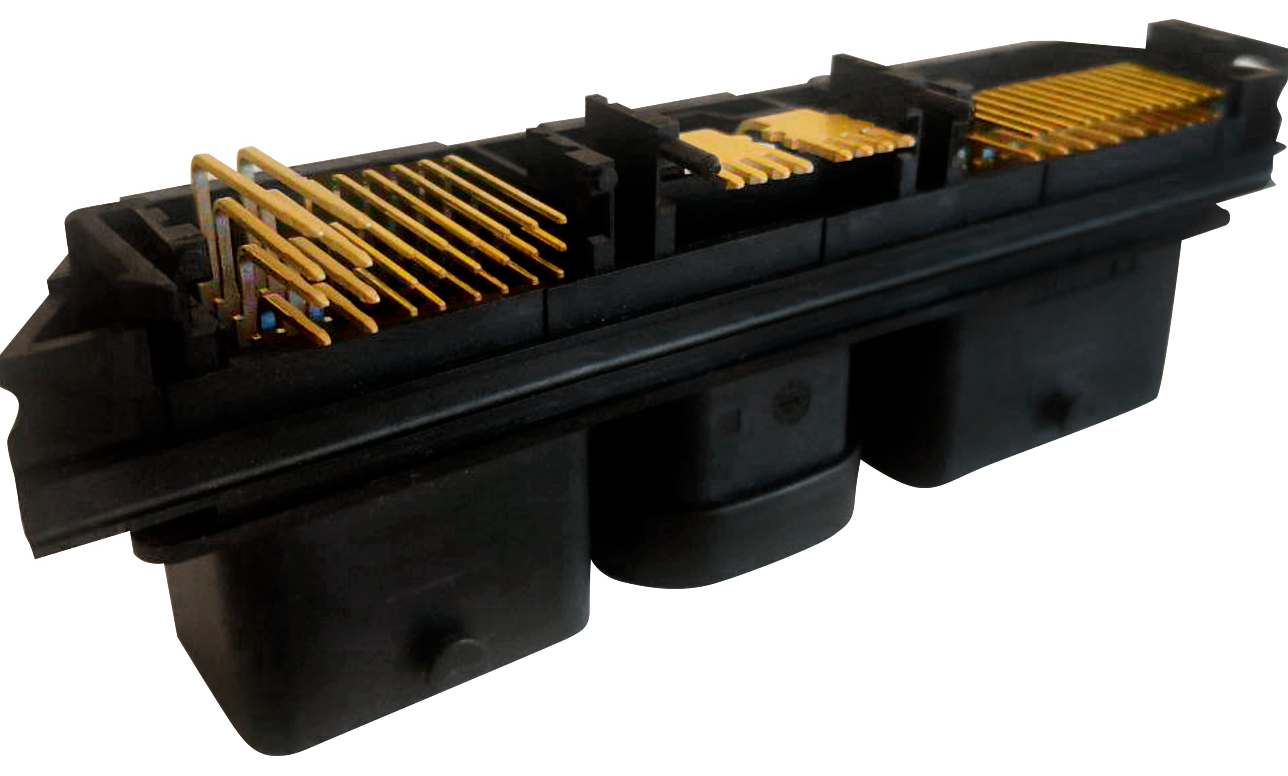 Bending of pins can be performed either before or after insertion into PCB:
| | |
| --- | --- |
| Bending before insertion | Bending after insertion |
| | |
In addition to 0.4×0.5 mm, the following press-fit pins have been in production at SM Contact for over a decade:
0.6 x 1 mm,
0.63 x 0.63 mm,
0.6 x 1.2 mm,
0.8 x 1.4 mm.
Please send requests to SM Contact team smcontact@smcontact.eu
Category: Pin insertion